Leather Tool Bag Course
'Leather Tool Bag Course' has been designed for students of all levels of ability.  While construction methods are similar to our Satchel and Bag Making courses, the Leather Tool Bag Course is more 'heavy-duty', so students can expect to work with heavier leather and to master the setting of solid rivets and the fitting of buckles. Having chosen whether to work from a pre- drawn, or an adjusted pattern, students will make a sturdy tool bag using brass or copper hardware, natural vegetable tanned leather and traditional hand stitching techniques.
Part of the course focus will be on the design and strength of the tool bag as well as learning techniques to ensure that the tool bag's design and construction is suitable for its intended purpose.  Whether a beginner or an advanced student, as part of the course you will select, cut and prepare leather pieces, create and fit aspects relevant to your design such as pockets, billets, a handle or straps. You will also be guided through each step of the making process as you work, enabling you to confidently complete your project at home if necessary. As you will be working with heavier leather you will also be taught how to keep your harness awl sharp for continuous use throughout the course. This Leather Tool Bag Course is equally suitable for both men and women.
While students on the Leather Tool Bag Course are not restricted to using our own patterns, they may need to complete their project at home if they are going to be designing their own tool bag entirely. For students who don't feel ready to tackle the complexities of design and pattern making, we have a small selection of 3 tool bag patterns to choose from and students are welcome to make variations of these, with assistance from workshop staff.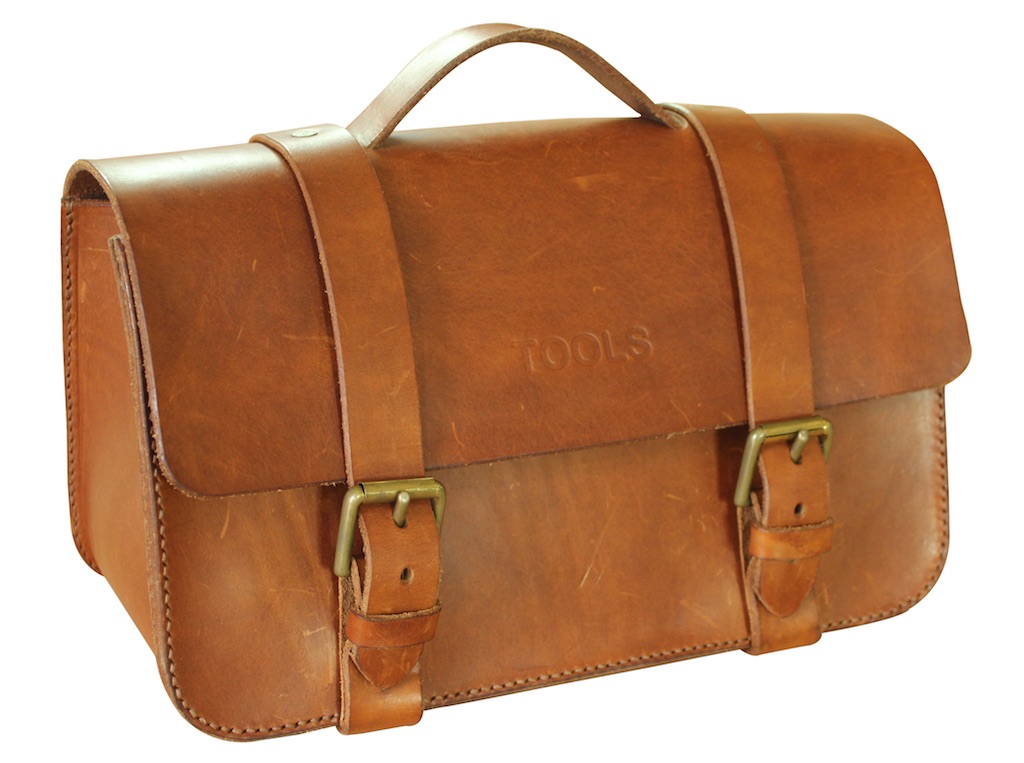 How much does it cost?
The course fee is £450.00 per person and is payable in advance
Tell me what's included in the price:
A predetermined quantity of leather and attachments allocated to each student is included in the course fee, although the cost of materials outside of this will be additional. A spacious workspace is allocated to each student and tools, tea and coffee are provided too so all you'll need to bring along each day is yourself and a packed lunch. Complimentary transport from our local town is provided for students travelling by train.
To ensure that everyone gets individual attention we have two tutors providing tuition to small groups of 5 only. Please contact us for suitability and more information.
Where is the Introducton to Leatherwork held?
Leatherwork tuition takes place at our workshop in the picturesque Georgian town of Aberaeron in Ceredigion, West Wales.  We're on the coast, just minutes from the harbour; the perfect spot to visit and enjoy the course.
Where can I stay?
Aberaeron town has a good choice of B&B's, many just a short walk from the workshop.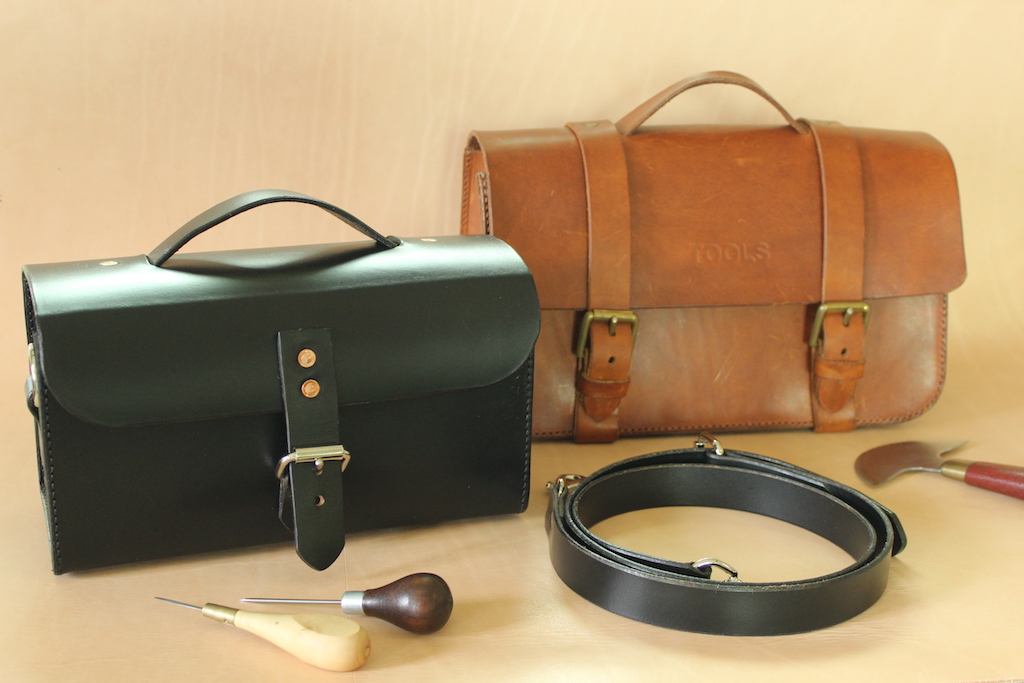 How do I book a place on this course?
Simply click the Book Now button, fill in your details and pay by Credit/Debit Card or by Paypal…
Course dates are:
SEP 2024 Fri 27th to Sun 29th
GDH Leather Courses 2024
Average rating:
1 reviews
Nov 23, 2019
This was the second course I have done with Gaynor and her team. And again I found it very enjoyable and rewarding. As well as coming away with a useful end product, which is feels like a great achievement, the course also helps you to develop your skills in different ways. Tuition is very much based on the individual with help and advice given where needed. You are able to follow a given pattern or (encouraged) to adapt it as you wish. And its all done in a very friendly and relaxed way. Thanks Gaynor 🙂