Leather Bag Construction – 6 quick pic' tips
Leather Bag Construction shown in 6 quick steps. Easy to follow step-by-step guide to success.
1. Sketch out your design and measurements.
Don't forget to include your centre lines and other details.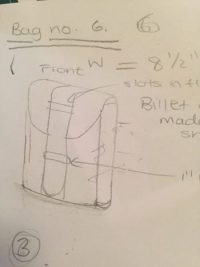 2. Make a card model.
This is the least expensive way to make mistakes!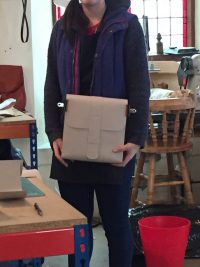 3. Draw up your pattern.
Double (or treble) check your measurements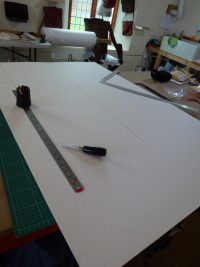 4. Select the leather.
We used 2.2 – 2.5mm veg tanned shoulder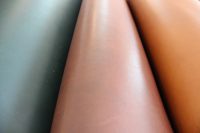 5. Cut out the bag parts
Prepare all the pieces for assembly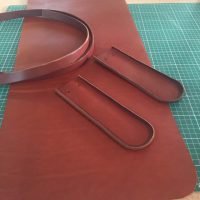 6. Assemble the bag and stitch.
We stitched by hand using 18/3 waxed linen thread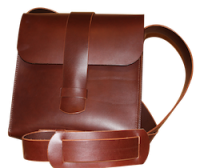 Follow this link for help with bag design in 6 easy steps.
See page 19 of Issue 1; leatherwork magazine 'Waxing the Thread' for full page article on bag design and construction. Print magazine published by GDH Leatherwork