Leatherwork Weekend Taster
Description: Leatherwork Weekend Taster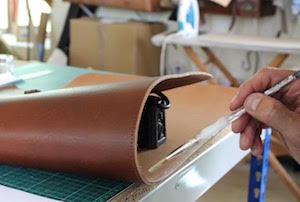 Perfect for beginners, this Leatherwork Weekend Taster is for those interested in learning the skills of a traditional leatherworker.
The 'Weekend Taster' course gives you the opportunity to try your hand at using many of the essential leatherworkers' tools as well as developing skills that are part of everyday tasks in the workshop – you will then have the opportunity to put those skills into practice by making one, or two, hand-stitched leather items to take home. You may choose to make a beginners project such as a leather belt, a phone slip, wallet or other item, with full support from workshop staff.
While you are here you can try your hand at some of the following skills:
Hand cutting vegetable tanned leather and preparing for assembly
Hand-stitching in a traditional saddler's clam
Professional edge finishing and polishing
Using leather dyes for edges and cover
Wet moulding leather for fun
Blind embossing and decoration
You will also learn interesting and essential facts and will develop other skills on the day which you can then practice at home. Each student can expect to make one, or two, traditionally hand-made leather items suitable for beginners level and will be allocated their own work area and set of tools to use while they are at the workshop.
The peaceful atmosphere of the workshop encourages you to work at your own speed but there's plenty of encouragement from staff to ensure that you have a wonderful experience of practicing this traditional skill.
This course is run at a beginner's level and will give you skills to progress to some of our beginner-plus courses.
How much does it cost?
Two days: £360.00 per person
You can book as an individual or a as small group (maximum of 3 students).
Tell me what's included in the price:
Leather*, tea and coffee 🙂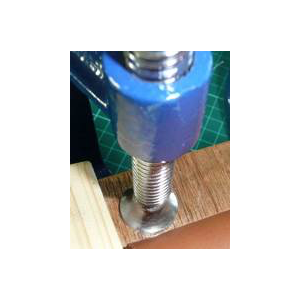 *A predetermined quantity of leather and attachments allocated to each student is included in the course fee, although the cost of materials outside of this will be additional.
Will I have learnt enough to continue making leather projects after the course?
Yes. The Leatherwork Weekend Taster Course is designed to help you learn the basics of leatherwork, so that you can continue to develop your skills at home. With just a small amount of space needed to practise this hobby, you might be tempted to purchase one of our beginners' toolkits to get you started.
If you're unsure if this is the right course for you, just contact us
Where is the course held?
The GDH Leather Courses workshop is based in the picturesque Georgian town of Aberaeron in Ceredigion, West Wales. We're on the coast, just minutes from the harbour; the perfect spot to visit and enjoy the course.
Where Can I Stay?
Aberaeron town has a good choice of B&B's, many just a short walk from the workshop.
How do I book a place on this course?
Simply click the Book Now button, fill in your details and we will be in touch very shortly with confirmation of your requested date and payment instructions, normally via cheque, BACS or Paypal… Book Now.   Alternatively you can buy aGift Voucher
Course Times are:
9.30 am – 4.30/5.00 pm
Course dates are:
FEB 2024 Sat 17th to Sun 18th
APR 2024 Sat 27th to Sun 28th
Leatherwork Weekend Taster Course
Average rating:
8 reviews
Jul 14, 2019
I was very pleased with this course and the things I learnt. I was a complete beginner but came away with a very useful and good looking (in my view 🙂 piece of leatherwork. The course felt more like a relaxed workshop with Gaynor providing excellent guidance, with the help of one or two assistants. There felt like the right balance of demonstration and time to work on your own, with help available if needed. With other participants working on a variety of of articles, it was also possible to watch other skills which might not apply to your own product. A very relaxed, but industrious, atmosphere in a pleasant environment; and nice cake too!
Oct 30, 2017
Simply put...amazing!! I am so delighted that I booked this course and I highly recommend this course to anyone who is interested in beginning leatherwork. I could not have asked for more (apart from wanting to stay for the entire week!) Gaynor has endless patience, is enthusiastic to share her knowledge and experience and, with the support of her amazing team, each of us on the course received lots of attention and support to complete our projects. Gaynor is a natural teacher and is intuitive in recognising what each of us wanted to focus on or needed help with in particular. This didn't feel like a "course" but more a handing on of traditional skills using traditional tools and beautiful veg tanned leather. Thank you for an amazing, inspiring weekend. I hope to be able to return.
Oct 30, 2017
I can highly recommend the 2 day course for beginners. Gaynor and her team are very helpful, always willing to give advice and very enthusiastic. As a beginner myself I made a beautiful hand stitched bag for my daughter. Not bad for a man ! I set myself a fairly difficult challenge and with the help of Gaynor and her team it was a real success. A very rewarding weekend. Now to practice at home, build on my skills and come back for the next course and take on a more difficult challenge.