Your questions answered, plus local area information including places offering accommodation…
I'm travelling by train, where is the nearest station?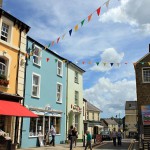 The nearest train station to the workshop is in Narberth, which is a small, picturesque town with independent shops, a good selection of lovely places to eat and is an ideal place to stay, particularly if you are visiting on your own.
I'm travelling by car, where could I stay?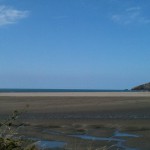 If you'd like to park up and leave the car for a couple of days then Narberth town would be a good place to stay. Parking (outdoor) is very easy and quite inexpensive, including overnight stays.  Narberth offers everything you'll need including friendly locals and a good choice of cafes and restaurants.  You will also be within only a few miles of the coast and National Park should you decide to explore the local area.
I'd prefer to stay out of town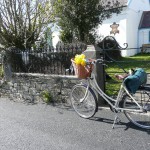 It's advisable to have a car as public transport is very limited, but there are plenty of picturesque villages in the area for you to choose from, as well as 'out of town' pubs and restaurants where you can enjoy an evening meal.
Travelling with a friend or partner who's hoping to explore the area?
There is so much to see and do in Pembrokeshire such as visiting historic castles, walking the coastal paths,  exploring local towns and beaches, as well as a full range of outdoor activities from falconry to paragliding!
Would you like transport to and from the workshop?
If you are travelling to Narberth by train, please let us know in advance so that we can arrange pick-up and drop-off from and to Narberth on the course days. We are happy to provide this complimentary service to course attendees who are staying in Narberth town.
Sorry – Regrettably, due to Covid restrictions we are unable to provide transport service at present.
Where can I get an evening meal?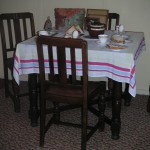 There are a selection of places to eat in Narberth town and we would advise that you book ahead in order to avoid disappointment. We have listed a few of the most popular places below:
Bistro@No.13
Cafe Medina
Megna – Indian cuisine (restaurant and takeaway)
Contented Sole fish&chips (Takeaway)
Wondering where to get a packed lunch?
Narberth town has a well stocked Spa supermarket which is open from 6.30am including Sunday's.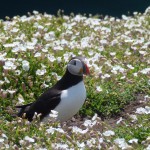 I'm travelling alone, is the area safe?
Narberth and the surrounding area are generally quite peaceful and are enjoyable places to stay even if travelling alone.
Accommodation: Unsure which hotel, B&B or guest house to stay at?
We want you to feel welcome and comfortable while you're here so, we've selected who we believe to be some of the best local accommodation providers.  All come highly recommended by previous students and most are within six miles of the leatherwork studio:
Caer Studio Flat: A lovely, light, self contained space located beside Narberth castle.
The Guest Suite @No.65: Delightful accommodation in the centre of Narberth town
Marion's B&B: A Grade II listed cottage, situated just a few hundred yards from Narberth's vibrant High Street.
Max & Caroline's Guest Rooms: A lovely couple of guest rooms in a small B&B in Narberth town.
The Old Rectory: A beautiful B&B just a few miles from our nearest town, Narberth. Pet friendly.
Pembrokeshire Farm B&B: A beautiful, Pembrokeshire longhouse set in delightful gardens, nr Narberth town.
Please Note: We would advise that you book accommodation early as the Pembrokeshire tourist season runs from March/April to late September.
Group Bookings:
Manor Bedw Country House:  For groups attending a course with us during the Autumn and Winter Months, Manor Bedw is a beautiful 5 star self-catering holiday cottage. A comfortable, relaxing place to stay, located in the countryside and just eight miles from the leatherwork studio.